Casual Bar Staff required for weekends. If you are interested please contact the General Manager on 01202 572633 or email: manager@khgc.co.uk
Knighton Heath Golf Club is a genuine heathland course situated on 90 acres of high ground beside Canford Heath offering a great place to play golf in Dorset.
Dorset County Events at KHGC in 2016:
Peter Alliss Young Masters (Round 3)
Boys Championships
U16 v Cornwall
County Team v Kent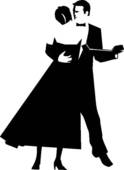 Captains In / Out
Dinner Dance
Saturday 29 October 2016
Please add to your diary.
Full Memberships available

at the club described by many visitors as a "hidden gem".
Click HERE for more information. Read More news>