NEWSLETTER - 22 NOVEMBER 2019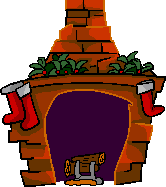 Mixed 4's Christmas Carvery & Carols
Sunday 1st December 2019
£19.00 per person
2-course Christmas menu with coffee
Seasonal songs performed by the 6 O'Clock Choir including a 'sing a long' for all.
Festive novelties and crackers
Click HERE for more details.
---

Club Christmas Lunch
Open to all members and their guests.
Treat your family to a Christmas Lunch at the club.
Sunday 15 & 22 December 2019.
Bookings essential, please contact Denise in the club office.
Click
to view the menu.
---
100 Club Draw - Friday 20 December 2019 @18:00
You must be in it to win it.
Click HERE for more information on how to enter the draw.
---
Special Membership Offer
Tell all your friends about this special offer to play at your golf course.
Click HERE for more information.
SPREAD THE NEWS
---
Club Brochure 2020/21
Advertise your business and at the same time enhance the club profile
A high-end bespoke corporate brochure will be published and utilised as marketing collateral, extensively raising the profile of the club within the local area.
As a member your are invited to profile your business within the brochure, which will be available for a minimum two year period. The club is provided with up to 5,000 copies which will be situated in highly visible areas around the clubhouse. Copies will also be delivered to local businesses where you find waiting rooms such as Dentists, Doctors, Sports Injury Clinics, Estate Agents and Car Dealerships etc.
Click on picture above to read more and HERE for the rates card.
---
Christmas Hamper Raffle
BUY your raffle ticket at the bar for a chance to win a Luxury Christmas Hamper.
THREE hampers are up for grabs, make sure one is yours
Tickets are only £1 each.
The draw will take place at the Christmas Dinner Dance on Friday 20 December 2019.
All proceeds will go to the Captains Charities.
---
The Lady Captain for 2018/19, Jackie Wilson, presented her chosen charity, the Alzheimer's Society, Dorset Branch with a cheque for £ 2 665.09.
A BIG thank you to the members of KHGC for their support.
---