PACE OF PLAY POLICY
The Club Committee has approved a Pace of Play Policy to ensure competition rounds are played in an appropriate interval of time to make golf more enjoyable for everyone.
Click HERE to download the Pace of Play Policy which includes how to report an instance of "Slow Play"
An initial written warning will be issued to members found in breach of the club's Pace of Play Policy.
"Ready golf" is a commonly used term which indicates that players should play when they are ready to do so, rather than adhering strictly to the "farthest from the hole plays first" stipulation in the Rules of Golf.
For more information click HERE.
---
Rules of Golf 2019
Click HERE to download the 20 Must Know Rules of Golf Changes for 2019. A copy is also available in the foyer.
The Rules of Golf are comprehensive and provide answers to the many issues that arise in a game that is played worldwide on many different types of courses by players of all abilities.
Click HERE for the R&A Rules of Golf 2019
---

Members reminders
It has been reported that the trolley and buggy sheds, have on occasion been left unlocked. To safeguard your equipment, please ensure that both storage facilities are always securely locked. .
The two on course unisex toilets have also been left open after use. Please ensure that the doors are securely closed when leaving.
---
DRESS CODE
The dress code has been revised to create a relaxed atmosphere for both members & visitors.
To avoid embarrassment, please click HERE to download the full club dress code.
Please note:
On the Course:
- Smart shirts designed to be worn outside trousers & shorts, are permitted.
- Golf Shirts with a "blade collar", which lays flat against the neck, are permitted
- Cargo shorts are not permitted
In the Clubhouse:
- Smart shirts designed to be worn outside trousers & shorts, are permitted.
- Golf Shirts with a "blade collar", which lays flat against the neck, are permitted
- Smart clean & presentable denims are acceptable
- Smart shorts (Cargo shorts are not permitted)
- "Flip-Flops, Crocs & Sliders" are not allowed
- Mobile phones may only be used for messaging, no voice usage
---
HowDidIDo APP
1) Downloading the android or Apple IOS app from the appstore. Search for 'ClubV1 Members Hub' or click the relevant link below:
Android: https://play.google.com/store/apps/details?id=com.clubsystems.clubv1hub
Apple: https://itunes.apple.com/gb/app/clubv1-members-hub/id1247886260?mt=8
To use the APP, login using your existing HowDidiDo details, or register for an account if haven't used HowDidiDo before.
In order to verify that you are a registered member of the Golf Club, you will be prompted to verify your membership information. The email address you log in with must match what the club has on record for you. On 1st launch you will be asked to scan for your club. You will also be asked to verify the 1st line of the address.
You will also be sent an email to confirm the validity of your email address. Once activated, you will be able to login.
Within the Members area you can make tee bookings via HowDidiDo, view your bar balance and recent till transactions, as well as having access to the members list, and the ability to edit your own privacy settings.
---
General Play Start Times
Members are requested not to start play before the times detailed below, to allow the green staff to perform their daily duties.
Players commencing before 08:00 must give priority to the green staff.
Kindly adhere to the start times as shown below:
March - October - not before 07:00
November - not before 07:30
December - not before 08:00
January - not before 08:00
February - not before 07:30
---
Print your own Handicap Certificate
Did you know that you can print your own handicap certificate through "Howdidido". Once you have signed in, click on the more icon (top right), handicap and then certificate and print.
Top-Up your bar card from home
You can now also top-up your bar card by using the secure payment portal (click on logo)

or click on the logo on our website home page. You will need your unique user code which can be found at the bottom of any of your bar card receipts.
---
GOLF ETIQUETTE
Must be observed and particular attention is drawn to:
the repairing of pitch marks,
raking marks made in bunkers
replacing divots (in the rough and on the fairways)
allowing following matches or groups to play through when searching for lost balls
pace of play: It is a group's responsibility to keep up with the group in front. If it loses a clear hole and it is delaying the group behind, it should invite the group behind to play through, irrespective of the number of players in that group
priority on the course: unless otherwise determined by the Committee, priority on the course is determined by a group's pace of play. Any group playing a whole round is entitled to pass a group playing a shorter round. The term 'group' includes a single player
---
CLOTHING RECYCLING BINS
Two bins have been acquired from the Salvation Army for the recycling of old clothing. The bins have been placed in the buggy cage (where the club buggies are stored) and can be accessed during normal Pro Shop opening hours.
All proceeds derived from this project will accrue to the golf club.
Please support.
---
11th TEE START
The Captains Committee has agreed, as a trial, to utilise the 11th tee as an alternate starting hole with immediate effect. However, for this to work, the conditions as set out below, must be strictly adhered to by all members.
Any game may start, only after 09:00 at the 11th hole
If a game is on or playing to the 10th green, that game has priority. Thereafter games must alternate.
If any published booking from the 1st, is on or playing to the 10th green,
that competition/group/match has priority.
On reaching the 1st tee players must place their ball at the back of the ball chute and wait for their turn, providing there is no official closure in operation.
---
MEMBERSHIP INCENTIVE
New Members Incentive - Any member, proposing new applicants for membership paying the FULL membership fee and approved by the Captains Committee, will receive an introduction incentive of £50. This incentive will be credited to the members bar card upon payment of the required membership subscription by the applicant.
---
"READY GOLF" is a commonly used term which indicates that players should play when they are ready to do so, rather than adhering strictly to the "farthest from the hole plays first" stipulation in the Rules of Golf.
"Ready golf" is not appropriate in match play due to the strategy involved between opponents and the need to have a set method for determining which player plays first. However, in stroke play formats it is only the act of agreeing to play out of turn to give one of the players an advantage that is prohibited. On this basis, it is permissible for administrators to encourage "ready golf" in stroke play, and there is strong evidence to suggest that playing "ready golf" does improve the pace of play. For example, in a survey of Australian golf clubs conducted by Golf Australia, 94% of clubs that had promoted "ready golf" to their members enjoyed some degree of success in improving pace of play, with 25% stating that they had achieved 'satisfying success'. (R&A pace of play manual).
Ready Golf means BEING READY to play…. not playing when you're ready. Here are some simple reminders.
Walk to your ball as soon as possible, so that you can choose your club and think about the shot in ADVANCE, do not wait until it's your turn to begin this process..
When a ball is lost, hit your shot FIRST and then go help look for the lost ball.
Walk down the SIDES of the fairway to reach your ball and then APPROACH it from the side. NEVER play in a caravan, moving in a group from ball to ball.
When on the Green, line up your putt BEFORE it is your turn, and putt out short putts immediately instead of marking, if you are not on someone else's line.
Ready Golf DOES NOT mean RUSHING. If you prepare in advance, you can take your time AND play Ready Golf.
If every person in a four ball could play each hole just 25 seconds quicker, then we will make up half an hour for each round.
---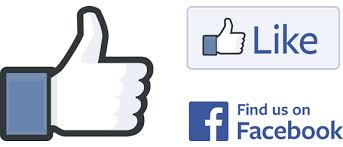 Keep up to date with KHGC news on Facebook & Twitter.
Don't miss our daily updates on:
· Course conditions
· Social events
· Competition Results
· Special Offers
· Club news
Unsure how to register, just contact the office for assistance
---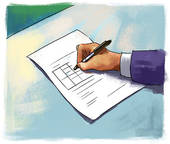 ONLINE MEMBERS / VISITOR FEEDBACK FORM
We do value your opinion at the club and as such have made it even easier for you to complete a feedback form, please click HERE and you will go directly to an online version, it should only take about 5 minutes of your time.
The feedback forms are also readily available in the clubhouse to both members and visitors, which you can submit open and honest feedback on the services/facilities provided at the club.
---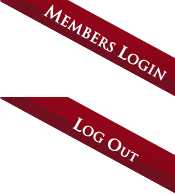 MEMBERS AREA
The members area of the website contains the following information which enables you to keep a track on activities and developments at the club:
- Club Rules
- Committee Minutes
- Course Information
- Events in Pictures
- Members Contact Details (updated regularly)
- Members Hub (competition results & bar card balances)
- Open Competitions at other Clubs
- Open Forum Notes
- Seniors Section Minutes
---