CLUB CAPTAINS CHARITY - KHGC
Firstly let me introduce myself my name is Andy Parsons and I was recently given the honour of becoming club captain.
I have been playing golf since I was 21 I have been lucky enough to help promote junior golf across the county.
Whilst captain I will support all sections of the golf club.
My intent during my time as captain along with all the committee members is to push the club forward, to achieve this we must try and maintain the club feel and balance across the whole golf club.
It's been a very tough 12 months for you all and for the golf club itself and I would like to take this opportunity to thank all of you for your patience and understanding in this difficult time, and that is why my charity and money raised will go back into the golf club to help us move forward and I hope I can count on you all for your support.
Andy Parsons
LADY CAPTAINS CHARITY - Help for Heroes
My chosen charity is Help for Heroes, who believe that those who serve our country deserve support when they're wounded. Since its inception in 2007 Help for Heroes has supported over 25,000 people, but they know that many more need help.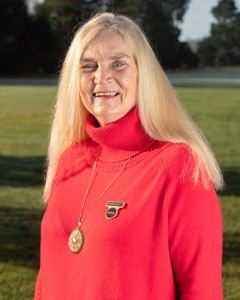 It is a charity to which I feel a connection; my nephew was given immediate support by Help for Heroes when he was wounded in Afghanistan. For those who need support for longer the charity provides physical, psychological, financial and welfare help for as long as it is needed. There is also support for the families of wounded veterans, because they too can be affected by their loved one's wounds.
The government provides no funding and so they rely on the spirit and generosity of the public, partners and volunteers to keep going. I hope that as a club you will help me, through your contributions, to support their valuable work.
For more infomation on the charity, click HERE.
Linda Holden