KNIGHTON HEATH GOLF CLUB
Following the Prime Minister's recent statement, the course will open for members only, with restrictions as detailed below, no visitors or guests will be allowed.
A booking system will be in operation, all members may only book an individual tee-off time through the online system.
The Pro Shop will be closed for trade, telephone bookings can be made by contacting the Pro Shop between 07:30 and 12:00 each day, 01202 572633 x 1.
Tee-off times will be scheduled in 10 minute intervals from 07:30 to 17:30. However, as from Monday 8 June 2020 the tee-off times will be extended to 18:30.
The ball chute will not be in operation.
Play is in 2 balls either with a member of your household, or with one other person from outside your household, while keeping two metres apart at all times until Sunday 30 June 2020. As from 1 June play upto 4 balls will be allowed.
To allow all members to access the course - each member will be limited to 2 tee bookings per week. However, as from Monday 1 June 2020 the restriction on tee bookings per member will be removed.
Bunkers will currently be "GUR".
The course will be set-up as prior to closure i.e. no ball washers, flags - are not to be touched and must be left in, the foam will stop the ball dropping etc.
The clubhouse and on course toilets will be accessible by using the main club doors and code on course.
Self owned single seater buggies are allowed.
Hire buggies for single use only will be available.
The locker-rooms, lounge, office and 19th will not be accessible.
The main club gates will close at 21:00 each night.
There is to be no waiting in the car park either before or after your round to socialise with other members. Simply change shoes.
There will be no guests or visitors allowed at this time - proof of membership may be requested.
We hope all members will abide by these rules for the good of all at Knighton Heath Golf Club
Booking System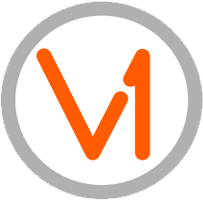 CLUB V1 MEMBERS HUB
Click on logo to log-in to the Club V1 Members Hub, which will allow you to book a tee time.
If you have not used the Members Hub before, please first register using your "howdidIdo" access codes.
A mobile phone app, "ClubV1 Members Hub", can also be downloaded from the Google Play Store.
For more information on the Club V1 Members Hub/app click HERE