NEWSLETTER - 23 FEBRUARY 2018
Mother's Day
Sunday 11 March 2018
Make sure you spoil Mum this Mother's Day with a special meal at your golf club.
Don't forget to book.
Click HERE for more information.
---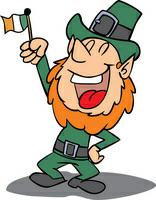 St Patrick's Day
Saturday 17 March 2017
GOLF
Play in the inauguaral Knighton Heath Irish Masters.
Click HERE for more information.
PARTY NIGHT from 19:30
FREE ENTRY
Wear something green
Leprechaun Drinks Special
Click HERE for more details
A NIGHT NOT TO BE MISSED
IRISH Sing-a-long-music
---
Top-Up your bar card from home
You can now also top-up your bar card by using the secure payment portal (click on logo)

or click on the logo on our website home page. You will need your unique user code which can be found at the bottom of any of your bar card receipts.
---
GOLF ETIQUETTE
Must be observed and particular attention is drawn to:
the repairing of pitch marks
raking marks made in bunkers
replacing divots (in the rough and on the fairways)
allowing following matches or groups to play through when searching for lost balls
pace of play: It is a group's responsibility to keep up with the group in front. If it loses a clear hole and it is delaying the group behind, it should invite the group behind to play through, irrespective of the number of players in that group
priority on the course: unless otherwise determined by the Committee, priority on the course is determined by a group's pace of play. Any group playing a whole round is entitled to pass a group playing a shorter round. The term 'group' includes a single player
---
Functions
&
Social Events
2018
Sunday 11 March
Mother's Day Lunch
Saturday 17 March
St Patricks Day Golf
St Patricks Day Party
Free Entry - Irish theme & music
Friday 23 March
Quiz Night
Sunday 1 April
Easter Sunday Lunch
Saturday 21 April
Party with the Briefcase Blues Brothers. Click HERE for preview.
Sunday 17 June
Fathers Day Lunch
Friday 21 September
Quiz Night
Friday 5 October
Trophy Presentation
Thursday 18 October
Club AGM
Friday 19 October
Quiz Night
Saturday 27 October
In/Out Captains Dinner Dance
Sunday 4 November
Mixed 4's, Captains Drive in & Sunday Lunch
Sunday 2 December
Mixed 4's, Christmas Lunch, Carols & Festve Raffle
Friday 14 December
Club Christmas Dinner Dance
Sunday 16 December
Club Christmas Lunch
Sunday 23 December
Club Christmas Lunch