NEWSLETTER - 25 OCTOBER 2017
Andy Groom - Club Captain 2017/18
Debbie Lennon - Ladies Captain 2017/18
Captains Drive-In
Sunday 5 November 2017
Carvery - £9.20pp from 13:00.
Please click HERE for more information.
---

Club Christmas Lunch
Open to all members and their guests.
Treat your family to a Christmas Lunch at the club.
Sunday 10 & 17 December 2017.
Bookings essential, please contact Sandra in the club office.
Click
to view the menu.
---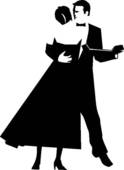 Club Christmas Dinner Dance
Saturday 16 December 2017
£30pp - Entertainment , 3 course meal, coffee & mints and novelties
Book now for this very popular event or you may be disappointed.
Click HERE for more information.
---
Clubhouse closures during December & January
25th - Christmas Day
26th - Boxing Day
1st January - New Years Day
The Course will however be open on 26 December 2017 & 1 January 2018, for those wishing to play.
Bar & Kitchen Winter Hours
Monday 30 October 2017 - Sunday 25 March 2018
Please click HERE to download the new bar & kitchen winter opening and closing times.
---
Top-Up your bar card from home
You can now also top-up your bar card by using the secure payment portal (click on logo)

or click on the logo on our website home page. You will need your unique user code which can be found at the bottom of any of your bar card receipts.
---
GOLF ETIQUETTE
Must be observed and particular attention is drawn to:
the repairing of pitch marks,

raking marks made in bunkers

replacing divots (in the rough and on the fairways)

allowing following matches or groups to play through when searching for lost balls
pace of play: It is a group's responsibility to keep up with the group in front. If it loses a clear hole and it is delaying the group behind, it should invite the group behind to play through, irrespective of the number of players in that group
priority on the course: unless otherwise determined by the Committee, priority on the course is determined by a group's pace of play. Any group playing a whole round is entitled to pass a group playing a shorter round. The term 'group' includes a single player
---
Functions
&
Social Events
2017
Saturday 28 October
Captains In/Out Dinner Dance
Multi Tribute Cabaret SOLD OUT
Sunday 5 November
Mixed 4's, Captains Drive In & Lunch
Sunday 3 December
Mixed 4's, Christmas Lunch & Carols
Saturday 9 December
Seniors Christmas Dinner Dance
Sunday 10 December
Club Christmas Lunch
Saturday 16 December
Club Christmas Dinner Dance
Sunday 17 December
Club Christmas Lunch
Monday 25 December
Clubhouse & Course Closed
Tuesday 26 December
Clubhouse Closed / Course open
Monday 1 January 2018
Clubhouse Closed / Course Open