NEWSLETTER - 29 JUNE 2018
ANNUAL SUBSCRIPTIONS 2018/19
Members are reminded that subscriptions must be paid on or before 30 June 2018.
Please use the secure payment portal (click on logo) to pay your annual subscriptions with


OR
For your convenience the Club Office will be open on Saturday 30 June and Sunday 1 July 2018 between 09:00 and 13:00 for the payment of subscriptions.
---

Due to dry course conditions the club management has decided to ban smoking on the course with immediate effect, until further notice.
For your own safety, we ask that all members kindly comply with the ban.
---
CAPTAINS DAY
Saturday 14 July 2018
Entry Fee £5pp
£5 000 cash prize for a hole-in-one on 18th, plus many more prizes, click HERE for more information.
---
VOLUNTEERS NEEDED
Club Championships - Saturday 7 & Sunday 8 July 2018
- Ball spotters on the 4th.
Captains Day - Saturday 14 July 2018
- monitor at 18th green 18th, hole-in-one cash prize of £ 5 000.
- overseeing the running of the chipping competition.
Mens Open - Saturday 4 August 2018 - Starters
Mens Invitation - Saturday 15 September 2018 - Starters
Please contact the club office on 01202 572633 x 5 or email manager@khgc.co.uk, if you would like to assist with any of the above.
PLAYERS NEEDED
Doug Procter Challenge Trophy match (Ladies v Seniors) on Sunday 15 July 2018, tee-off 12:30. Entry Fee £5 includes fish & chips.
---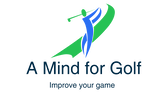 A MIND FOR GOLF IMPROVE YOUR GAME
Introduction to the Mental Skills of Golf
Tuesday 31 July 2018 - 15:00.
All members welcome to join us for an informative talk by Linda Scrace, who will help you understand and deal with a variety of mental issues and provide practical pointers, guidance and strategies that can improve your game and make golf more fun.
Click HERE for more information.
---
DRESS CODE
It has been brought to the attention of Management, that some members are not adhering to the club dress code.
The dress code has been revised to create a relaxed atmosphere for both members & visitors.
To avoid embarrassment, please click HERE to download the club dress code.
On the Course:
- Shirts must be tucked in at all times
- Cargo shorts are not permitted
In the Clubhouse:
- Shirts must be tucked in at all times.
- Smart clean & presentable denims are acceptable
- Smart shorts (Cargo shorts are not permitted)
- "Flip-Flops" and "Crocs" are not allowed
- Mobile phones may only be used for messaging, no voice usage
---
Functions
&
Social Events
2018
Friday 29 June
All Day 11 hole Golf
& Evening Quiz
Tuesday 31 July 2018
A talk on the "Mental Skills of Golf"
£5pp
Friday 21 September
Quiz Night
Friday 5 October
Trophy Presentation
Thursday 18 October
Club AGM
Friday 19 October
Quiz Night
Saturday 27 October
In/Out Captains Dinner Dance
Sunday 4 November
Mixed 4's, Captains Drive in & Sunday Lunch
Sunday 2 December
Mixed 4's, Christmas Lunch, Carols & Festve Raffle
Friday 14 December
Club Christmas Dinner Dance
Sunday 16 December
Club Christmas Lunch
Sunday 23 December
Club Christmas Lunch