NEWSLETTER - DECEMBER 2016

The Captain's & Management Committees
and Staff wish all members

a very Happy Christmas




and




Prosperous New Year
Please note that only the Clubhouse (Course Open)
will be closed on
Christmas Day & Boxing Day

The Clubhouse & Bar/Kitchen will be open from 12:00 - 18:00
on Sunday 1 January 2017

---
Old Lockers - Some old lockers will be made available for members to purchase on Sunday 8 January 2017, at a cost of £10.
Any locker purchased must be removed on the day

Clubhouse Refurbishment - Phase 1 of the refurbishment project has been completed. Phase 2 will commence on Monday 2 January 2017.
Members are reminded that all equipment etc must be removed from the lockers by Saturday 31 December 2016. Please leave the key in the locker lock.
For more information please click HERE.
---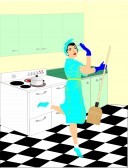 KITCHEN CLOSED
Please note that the kitchen will be closed on TUESDAY 10 JANUARY 2017 for the annual deep clean which is a Health & Safety requirement.
The clubs water storage tanks will also be drained and cleaned, which will result in the showers not being available.
We apologise for any inconvenience this may cause.
A limited selection of sandwiches will be available.
---
CLOTHING RECYCLING BINS
Two bins have been acquired from the Salvation Army for the recycling of old clothing. The bins have been placed in the buggy cage (where the club buggies are stored) and can be accessed during normal Pro Shop opening hours.
All proceeds derived from this project will accrue to the golf club.
Please support.
---
Functions
&
Social Events
2017
Saturday 11 February
Valentines Dinner Dance
Friday 24 March
Quiz Night
Sunday 26 March
Mother's Day Lunch
Sunday 16 April (Easter)
Club Lunch
Saturday 22 April
Tribute Night - Tom Jones
Sunday 18 June
Father's Day Lunch
Friday 8 September
Quiz Night
Wednesday 25 October
Quiz Night
Saturday 28 October
Captains In/Out Dinner Dance
Multi Tribute Cabaret
Sunday 5 November
Mixed 4's, Captains Drive In & Lunch
Sunday 3 December
Mixed 4's, Christmas Lunch & Carols
Sunday 10 December
Club Christmas Lunch
Saturday 16 December
Club Christmas Dinner Dance
Sunday 17 December
Club Christmas Lunch