NEWSLETTER - NOVEMBER 2016
---
CLUBHOUSE NEWS
Captains Charities
Members will be given the opportunity of donating towards the two captains charities while signing in for the various competitions held at the club. An optional charity contribution button for a 25p donation will be shown on each competition sign-in screen. The proceeds collected will be shared by both charities. For more information of the charities please click HERE.
Bar Manager
Management is pleased to announce the appointment of Mike Bowman as Bar Manager at the club.
Mike will commence work on Monday 12 December 2016.
Mike comes with a wealth of experience, having worked at the Oakdale Conservative Club for 25 years as well as at the Parkstone Yacht Club.
Please feel free to introduce yourself should the opportunity arise and make him feel welcome at KHGC.
Clubhouse Refurbishment - Phase 1 of the refurbishment project is nearing completion. Members are reminded that all equipment etc must be removed from the lockers by Saturday 31 December 2016. For more information please click HERE.
Clubhouse closures during December & January
25th - Christmas Day - CLOSED / COURSE OPEN
26th - Boxing Day - CLOSED / COURSE OPEN
1st January - New Years Day - 12:00 - 18:00
---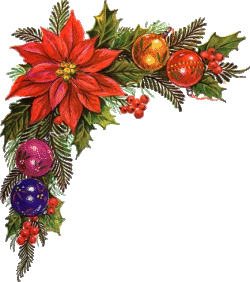 STAFF CHRISTMAS APPEAL
I would like to appeal to all club members to make a donation to the Staff Christmas Fund, which will be used to subsidise a Christmas Dinner for all staff.
We, as members have been looked after all year by the staff and this would be our way of saying thank you.
I would also like to take this opportunity to thank all the staff on behalf of the members, for their dedication and service during the year.
JIM AIRTH - Chairman
---
CLOTHING RECYCLING BINS
Two bins have been acquired from the Salvation Army for the recycling of old clothing. The bins have been placed in the buggy cage (where the club buggies are stored) and can be accessed during normal Pro Shop opening hours.
All proceeds derived from this project will accrue to the golf club.
Please support.
---
CHRISTMAS PARTIES
Have you arranged your office Christmas Party yet?
Don't delay, now is a good time to get the ball rolling, please contact Sandra to discuss available dates.
We will make your Christmas Party a memorable one.
Click HERE to download the Christmas party menu & HERE for the booking form.
---

CLUB CHRISTMAS LUNCH
Open to all members and their guests.
Treat your family to a Christmas Lunch at the club.
Sunday 18 December 2016.
Bookings essential.
Click

to view the menu.
---
"READY GOLF" is a commonly used term which indicates that players should play when they are ready to do so, rather than adhering strictly to the "farthest from the hole plays first" stipulation in the Rules of Golf.
"Ready golf" is not appropriate in match play due to the strategy involved between opponents and the need to have a set method for determining which player plays first. However, in stroke play formats it is only the act of agreeing to play out of turn to give one of the players an advantage that is prohibited. On this basis, it is permissible for administrators to encourage "ready golf" in stroke play, and there is strong evidence to suggest that playing "ready golf" does improve the pace of play. For example, in a survey of Australian golf clubs conducted by Golf Australia, 94% of clubs that had promoted "ready golf" to their members enjoyed some degree of success in improving pace of play, with 25% stating that they had achieved 'satisfying success'. (R&A pace of play manual).
Ready Golf means BEING READY to play…. not playing when you're ready. Here are some simple reminders.
Walk to your ball as soon as possible, so that you can choose your club and think about the shot in ADVANCE, do not wait until it's your turn to begin this process..
When a ball is lost, hit your shot FIRST and then go help look for the lost ball.
Walk down the SIDES of the fairway to reach your ball and then APPROACH it from the side. NEVER play in a caravan, moving in a group from ball to ball.
When on the Green, line up your putt BEFORE it is your turn, and putt out short putts immediately instead of marking, if you are not on someone else's line.
Ready Golf DOES NOT mean RUSHING. If you prepare in advance, you can take your time AND play Ready Golf.
If every person in a four ball could play each hole just 25 seconds quicker, then we will make up half an hour for each round.
---
Functions
&
Social Events
2016
Sunday 4 December
Mixed 4's Christmas Lunch & Carols
Sunday 11 December
Christmas Lunch
Saturday 17 December
Christmas Dinner Dance
FULLY BOOKED
Sunday 18 December
Christmas Lunch
Functions
&
Social Events
2017
Saturday 11 February
Valentines Dinner Dance
Friday 24 March
Quiz Night
Sunday 26 March
Mother's Day Lunch
Sunday 16 April (Easter)
Club Lunch
Saturday 22 April
Tribute Night - Tom Jones
Sunday 18 June
Father's Day Lunch
Friday 8 September
Quiz Night
Wednesday 25 October
Quiz Night
Saturday 28 October
Captains In/Out Dinner Dance
Sunday 12 November
Mixed 4's, Captains Drive In & Lunch
Sunday 3 December
Mixed 4's, Christmas Lunch & Carols
Sunday 10 December
Club Christmas Lunch
Sunday 17 December
Club Christmas Lunch